Situation professionnelle
Souhait professionnel
Poste
Strategic / Management Consultant (Intern or JC)
Rémuneration
Entre 35 k et 55 k€
Mobilité
Indifférent - Indifférent
Fonctions
- Autres consultants

Secteurs
- Conseil / Gestion des entreprises

Résumé
La musique comme source de joie dans les foyers : une raison de développer, de vendre des produits extraordinnaires.
Expériences professionnelles
Product manager
Bang & Olufsen , Copenhaue
De Septembre 2020 à Aujourd'hui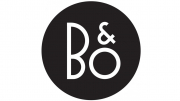 Chief of operations - europe
Devialet , Paris
De Avril 2018 à Juillet 2020
Key Account Manager FNAC Darty
> Weekly calls with FNAC Headquarter
> Structuring of the PoS Network in France, with a ROI view
> Opening of 75 PoS inside FNAC with the launch of a new product
> Monitoring the sell-out of each PoS

Retail France Manager
Management of the two networks' Managers (Retail Stores Manager and Pop-Up Store Manager)
> Keep on following sales KPIs
> Recommandations to the General Manager Europe linked to the Stores P&L

Cross-cutting issues
> Helping the development of the Wholesale Network (B2B)
> Sharing of best practices with DACH and UK regions
> Negociating with potential new Key Accounts
Retail manager europe
Devialet , Paris
De Août 2014 à Avril 2018
In charge of both Pop Up Stores network and Flagship Stores network
> 22 PoS
> ≈ 50 Salespersons
> Increase KPIs

Reporting to General Manager Europe
Customer relationship marketing - internship
ECHANGEUR
De Juin 2013 à Septembre 2013
> Performed a strategic analysis of the firm in the context of its acquisition by Cofinoga in order to provide L'Echangeur with the best negotiating arguments
> Wrote business reports to set up a Customer Relationship Management improvement project in Poland
Internal and external reporting - internship
CREDIT AGRICOLE
De Juillet 2012 à Septembre 2012
Taking part of the Department's strategy
> Elaborating project briefs that would be distributed to all employees.
> Rewriting of the internet website of the Sustainable Development department.
Pick and pack operator - summer job
NORBERT DENTRESSANGLE FRANCE
De Juin 2010 à Août 2010
> Night work (10.pm - 7. am).
> After one month: training of new employees.
Shelving
CARREFOUR
De Novembre 2009 à Janvier 2010
Formations complémentaires
Strategic Management of International Business
ESSEC - ESSEC Business School - Strategy / Consulting
2013 à 2014
General Secretary of Smib for Smile in Paris
Humanitarian project for children in Cameroon
> Finance a regular Schoolbus line allowing more children to go to school

> Ranked #1 worldwide best Global Masters in Management in Corporate Strategy by the Financial Times Ranking 2010.
> Ranked #1 for the 4th consecutive year in 2013 by the MOCI - Moniteur du Commerce International - in the category 'Best Masters' in International Business.

http://www.essec.edu/programs/advanced-masters-programs/advanced-master-in-strategy-and-management-of-international-business.html
Full-Time MBA Queen's School of Business
Queen's University
2013 à 2014


One term in the full-time MBA (agreement with ESSEC)

> Ranked #1 in Canada by Businessweek
Master 2
Sciences-Po Bordeaux - Management of projects within International scope
2008 à 2013
2012-2013 : General Secretary of Ausone Conseil - Junior-Entreprise
http://www.ausoneconseil.com, 2010-2011: manager of the fundraising team(3 people) for the Student Union
organisation of the yearly bal (EUR 25000), 2010/2013 : Active member of the Squash team
Twice in the row qualified for French Universities Tournament

Education in several fields (economics, finance, sociology, international relationships, law...) within five years.
Provides with an open mind and being able to be reactive and creative while confronting different subjects and issues.

http://www.sciencespobordeaux.fr/en/index.html
Lunds universitet / Lund University
2009 à 2010
Member and waiter for Südskanska Nationen (Student fraternity)

Erasmus Year in Sweden.
Parcours officiels
Sciences Po Bordeaux – Relations Internationales / Etudes Internationales – 2013 – Géoéconomie Appliquée (GEA)

Anglais - Courant
Allemand - Technique